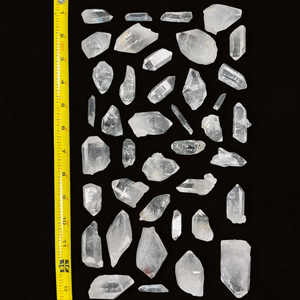 Arkansas Quartz Crystal Parcel
Includes 10 Assorted Quartz Crystal Points 
Ranging from palm size to jewelry size. 
Little to no damage and Hand Dug in Mount Ida Arkansas Nov 2021
"I've always been one to stop and pick up rocks. Whether I was a little guy on hikes with my dad, or looking for fossils mid Pro Tour round, I'm always keeping my eye out for minerals!"